One of the unique things to do in Mexico is visit the underwater sinkholes known as cenotes. There are thousands of these natural phenomena – large and small, well-known or tucked away, crowded or peaceful – take your pick. We've chosen 9 of the best cenotes in Tulum and Playa del Carmen for you to consider visiting independently or on a private tour.
Cenotes between Tulum and Playa del Carmen
There are 3 significant cenotes located north of Tulum in an area known as Dos Ojos Park. Choose one or visit them all!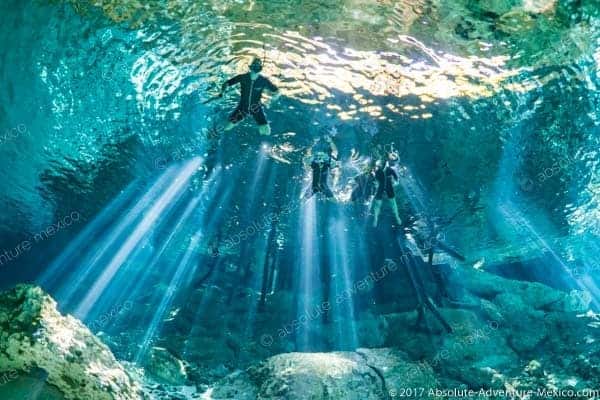 DOS OJOS
Dos Ojos is the best-known cenote. It translates as "two eyes" which refers to the twin sinkholes that are connected together. You can snorkel in both cenotes but you'll need to join a guided snorkeling tour to visit the Bat Cave.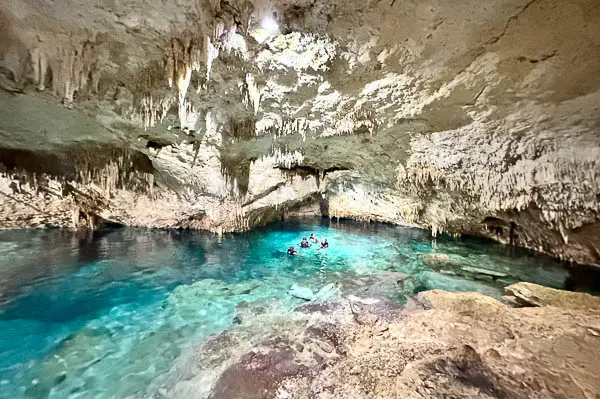 TAAK BI HA
This small cenote is known for its crystal clear water and many stalagmites and stalactites. Less well-known than other cenotes, it offers an uncrowded, peaceful experience. Trending on Instagram!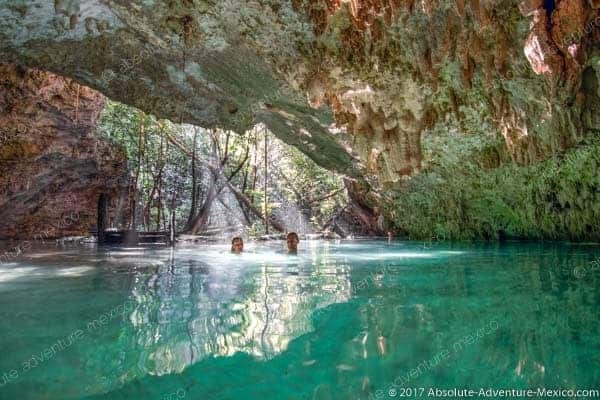 PET CEMETERY
Tucked away in the jungle, Sac Actun is an incredibly beautiful cenote. Snorkeling can only be undertaken with an official guide who will escort you through the circuit of interconnecting tunnels filled with limestone formations. It's amazing!
Best Cenotes in Tulum
Tulum is a trendy destination and visiting its cenotes is a must. We recommend to go to early morning and avoid week ends as local love to visit them as well on their day off!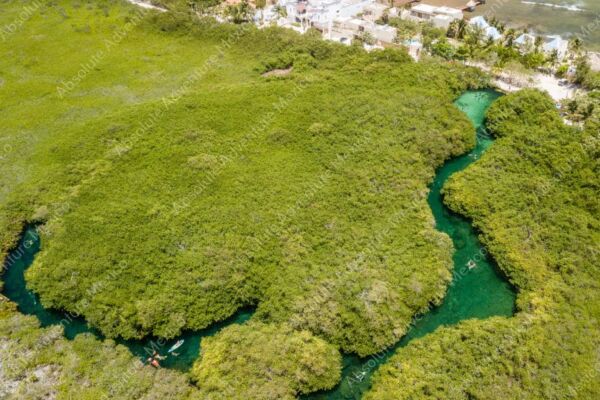 CASA CENOTE
Surrounded by mangroves, Visit early in the day and spot blue crabs, fish and birds that love this natural location. Casa Cenote is amazing in good weather but after rain it has strong currents and poor visibility.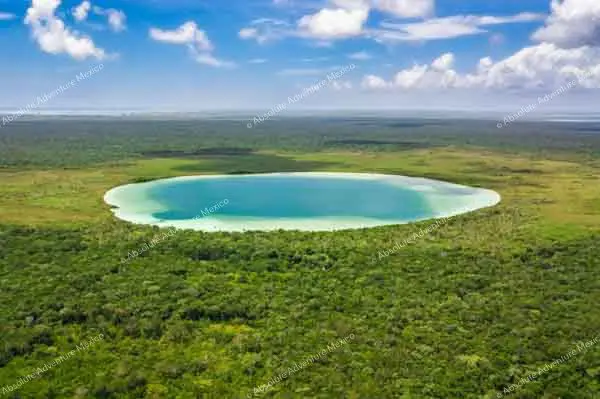 KAAN LUUM
Swim and photograph the surreal turquoise waters at Laguna Kaan Luum but avoid the jam-packed weekends.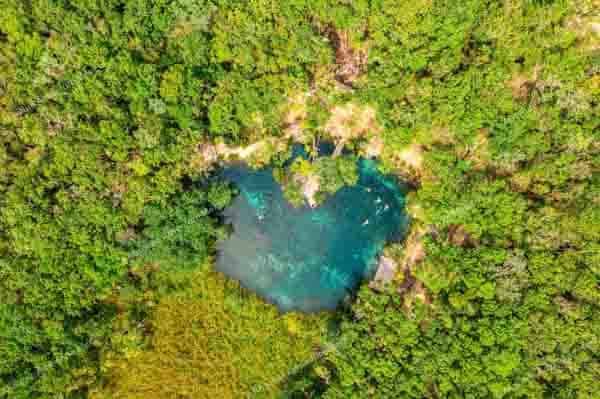 CORAZON
Cenote Corazon is a small shallow cenote perfect for a cooling dip amidst lush ferns and vegetation. Its name means Heart as its shape look like a heart!
Cenotes near Playa del Carmen
3 best cenotes to visit near Playa del Carmen: It's best to avoid visiting on Sundays as they are teeming with locals. Chikin Ha and Jardin del Eden are closed Saturdays.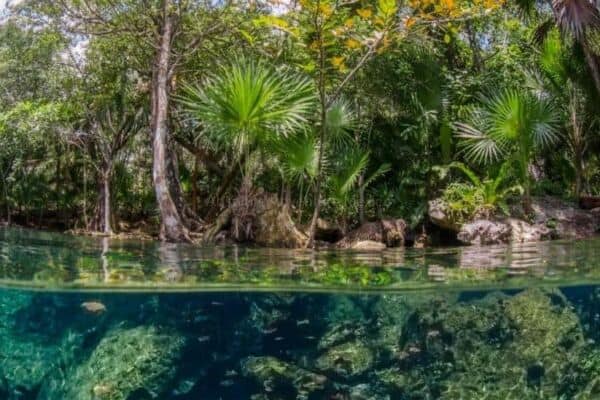 CHIKIN HA
Chikin Ha offers three different cenotes - a cave, an open cenote and a dry cenote, which is still used for Mayan ceremonies.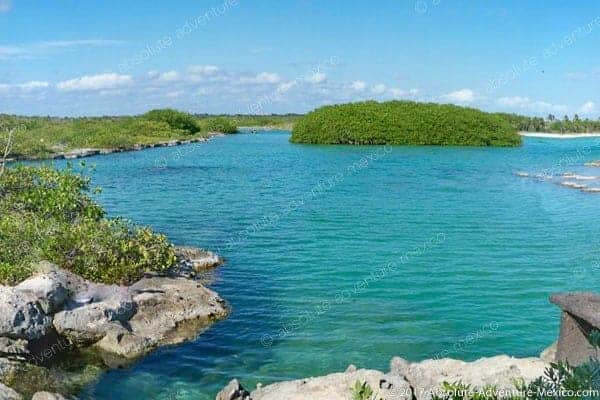 YAL-KU LAGOON
Not a cenote as such, but a lagoon where the water of the cenotes exists into the ocean, in Akumal area. Lot of small fishes and many birds in the mangrove!
THE BEST WAY TO VISIT CENOTES:
You can rent a car or take a cab to go to the cenote, make sure you have pesos with you to pay the entrance fee and to rent the snorkel gear, lockrooms ect. (may cenotes don't accept USD or don't take cards).
Another way is to take a tour, easier as you have it all organized for you, many options of tours are available. Taking a group tour means you will visit more crowded cenotes that are accessible by large vehicles/buses. Small groups tours or private tours are definitely better options. Advantage is to get a guide that will give you a lot of information about cenotes, be there to help you if you don't feel confortable in the water. Also some cenotes can't be visited without a guide!
FIND THE PERFECT TOUR FOR YOUR HOLIDAYS